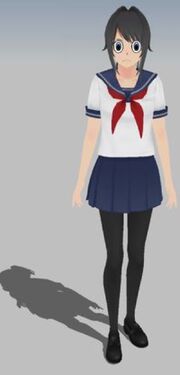 Yanderegee Simulator is a video game developed by MamaLuigi22. It is based off the real life events of a crazy Yandere at Lalleo School.
Yandere-gee is obsessed with a guy named Sempaigee. So the help of Info-Gee, she will try and get him, even if it takes murder to do so.
Main Characters:
Edit
Yandere-gee
Sempaigee
Info-gee
Lalleo School Students
Teachers
Nurse
MamaLuigi22 (student)
Unkillable:
Edit
Certain characters cannot be killed, including:
Yandere-gee
Sempaigee
Info-gee
Teachers
Nurse
MamaLuigi22
Reception:
Edit
The game did extraordinarily well. People loved the depth of the story.